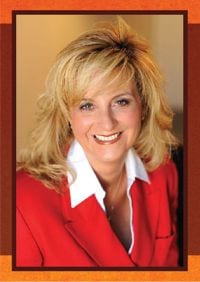 Author  Andrea M. Hall is a criminal defense attorney who is a leading authority in the areas of sex offenses and domestic violence. With a track record for being a powerhouse in the court room Andrea prevents the unnecessary pain that sex offense and domestic violence  charges cause for families and individuals.
Andrea has been part of the legal team that helped represent several high profile people, including the UNC football player accused of stabbing his teammate. Her job is to make sure the police and prosecution do their jobs, the constitution is upheld, and that everyone knows their rights. See more about Andrea at:  http://www.thehalllawoffice.com/
__________________________________________

In November 2008, my soon to be ex-wife accused me of pushing her. I found myself in the unfortunate position of being charged with Domestic Violence and 3rd Degree Assault by the City of Loveland, Colorado.
I visited with several Criminal Law attorneys who, without reading a single police report, making a single inquiry, or even hearing my recollection of events, recommended that I plea bargain with the District Attorney and accept the charges. Andrea Hall was the last attorney I consulted with and I knew I didn't need to look any further. She reviewed the entire applicable document that I brought to the consultation and documented the events that took place as I described them.
Andrea provided me with several options, including a plea of not guilty, which led to a jury trial. I was found not guilty by a jury of my peers because of Andrea Hall's extensive investigations, attention to detail, and knowledge of the law. I am forever indebted to her for her excellent service. – Jason S.
__________________________________________
Andrea was invaluable in helping us through a difficult time. After my son was arrested I was lost with no end in sight. We were threatened he would do life, threatened my daughter would be taken, and I was experiencing overwhelming emotions knowing our future would never be the same. On top of all of that, my son was forced to quit his job and move out of our home!
Andrea walked us through the process providing a  dependable defense making our days easier! She met with us at our home, instead of us coming to her and even called on weekends! I was impressed with the quality of attentiveness and responsiveness of her services. The outstanding legal counsel she provided helped me sleep better at night! – Michelle T.